Product News
Reference: APN054
Date: January 16, 2019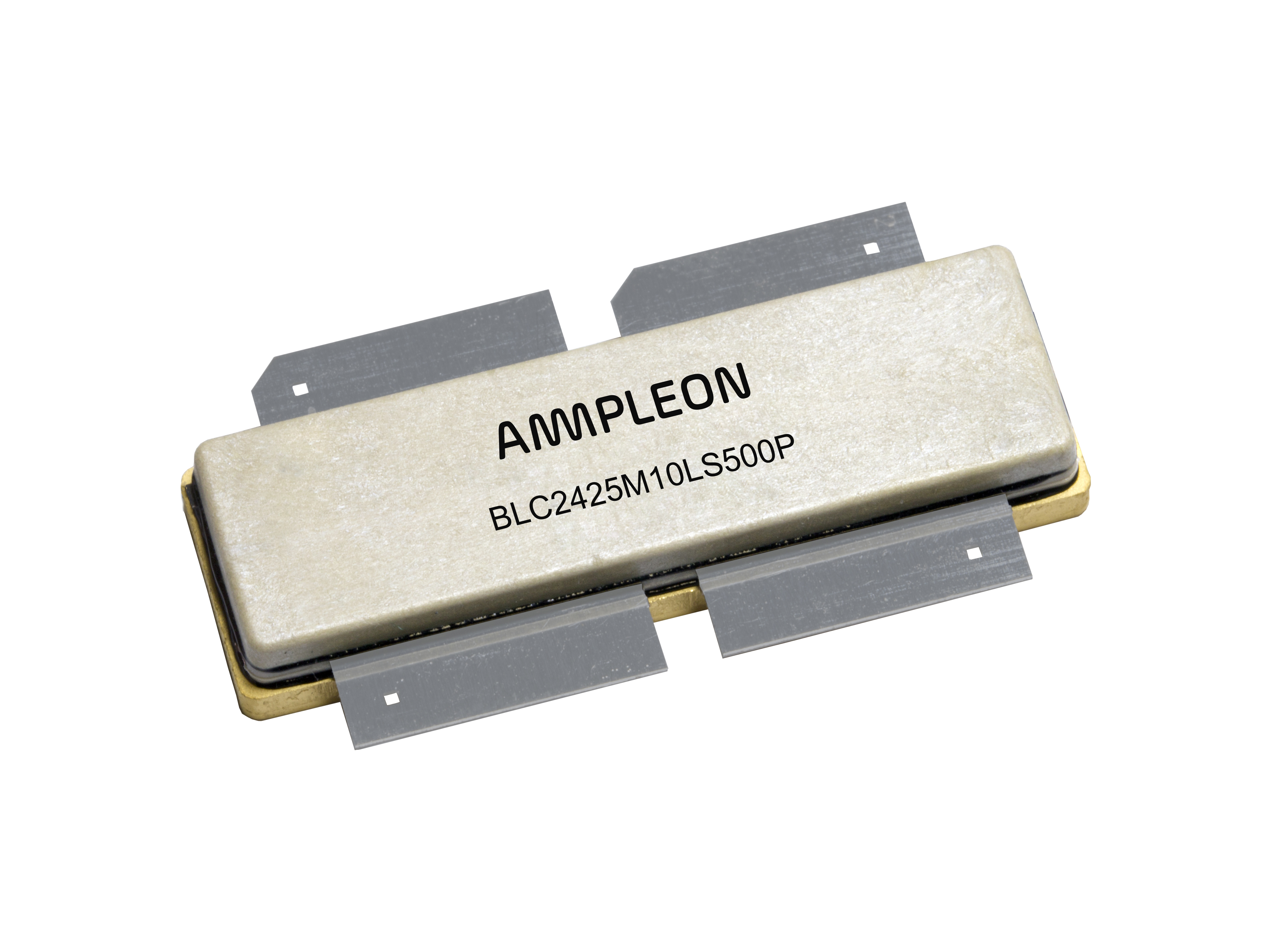 Nijmegen, The Netherlands – Ampleon today announced the 500-Watt BLC2425M10LS500P LDMOS RF power transistor designed for pulsed and CW applications operating in the 2400 MHz to 2500 MHz frequency range. Suitable for use in a wide range of industrial, consumer and professional cooking RF energy applications, the BLC2425M10LS500P has an excellent high-power to footprint ratio as it delivers 500-Watt CW from a single SOT1250 air cavity plastic package.
With its 67% efficiency, it has best in class performance, within this frequency range and power level. Such high-efficiency characteristics will keep the required cooling capacity to a minimum while also ensuring low energy consumption and operating costs of the end-equipment. The transistor also exhibits excellent ruggedness by being able to operate with a VSWR 20:1 load mismatch through all phases, further simplifying the system design and protection circuitry.
The integration of the BLC2425M10LS500P into the application is simplified by the integrated input and output pre-match.
+++Ends
For further information and reader enquiries:
Natascha Jellema, Project Manager Corporate Communications
Ampleon Netherlands B.V.,
Halfgeleiderweg 8, 6534 AV Nijmegen, The Netherlands
Tel: +31 6 208 14 771,
Email: natascha.jellema@ampleon.com,
For further information, text and graphics by email or to discuss feature article opportunities:
Robert Huntley, Director
Publitek Limited,
Tel: +44 1225 470000,
Email: robert.huntley@publitek.com,
About Ampleon:
Created in 2015, Ampleon is shaped by 50 years of RF power leadership and is set to exploit the full potential of data and energy transfer in RF. Ampleon has more than 1,350 employees worldwide, dedicated to creating optimal value for customers. Its innovative, yet consistent portfolio offers products and solutions for a wide range of applications, such as mobile broadband infrastructure, radio & TV broadcasting, CO2 lasers & plasma, MRI, particle accelerators, radar & air-traffic control, non-cellular communications, RF cooking & defrosting, RF heating and plasma lighting. For details on the leading global partner in RF Power, visit www.ampleon.com