Product News
Reference: APN064
Date: April 8, 2019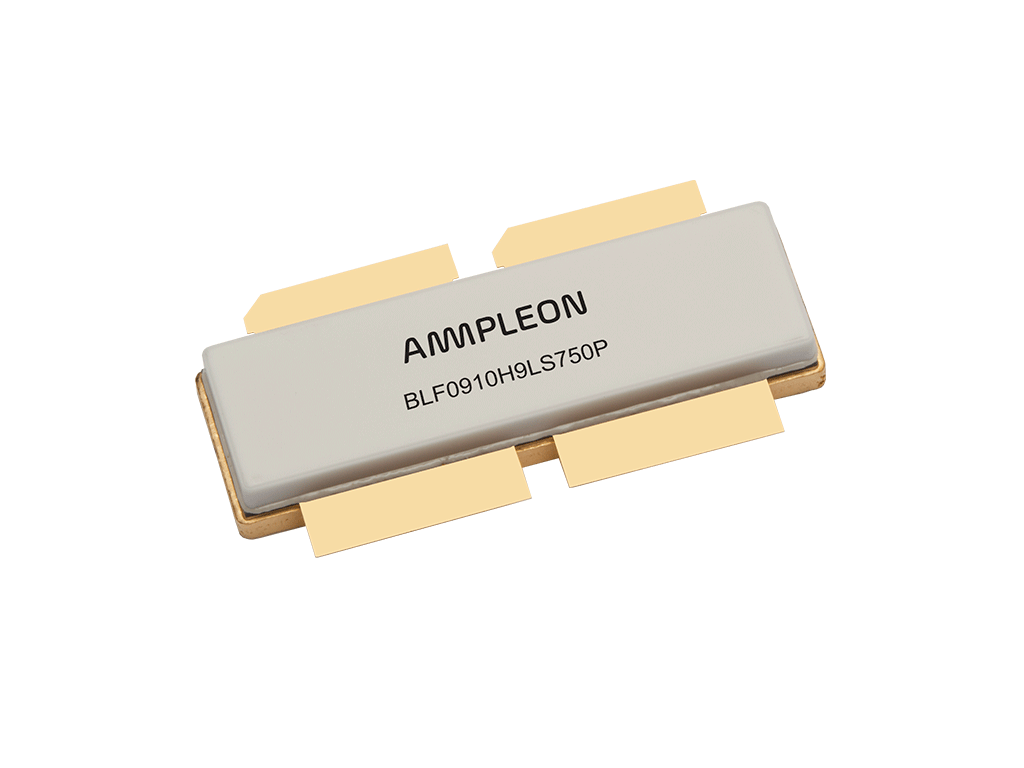 Nijmegen, The Netherlands – Ampleon today announced a high-efficiency 750W RF power transistor. The BLF0910H9LS750P has a best-in-class efficiency of 72.5% at 915MHz and a rugged design that makes it ideal for industrial and professional RF energy applications.
The device operates at frequencies from 902MHz to 928MHz making it suitable for use in industrial, scientific, and medical systems, as well as for professional cooking applications.
The device's high efficiency minimizes the amount of energy it uses to deliver a given output power, reducing operating costs, decreases heat dissipation, enabling simpler and lower-cost cooling solutions, more compact systems, and hence lower manufacturing costs.
The BLF0910H9LS750P's rugged design enables the device to withstand a load mismatch equivalent to a VSWR (voltage standing wave ratio) of 10:1, through all phases. This enables users to simplify their system designs and employ less sophisticated circuit-protection mechanisms, reducing the end product's bill of materials and so improving overall manufacturing yield.
The device's pre-matched input makes integration easier into end applications. Its broadband capabilities enable better control and flexibility in operation.
The BLF0910H9LS750P is built on Ampleon's Gen9HV 50V process, which has the maturity to ensure high levels of product consistency that, coupled with comprehensive application support, will help end-equipment manufacturers reduce the time they need to bring their products to market.
The BLF0910H9LS750P is available now, from Ampleon and distributors including Digikey and RFMW.
+++Ends
For further information and reader enquiries:
Natascha Jellema, Project Manager Corporate Communications
Ampleon Netherlands B.V.,
Halfgeleiderweg 8, 6534 AV Nijmegen, The Netherlands
Tel: +31 6 208 14 771,
Email: natascha.jellema@ampleon.com,
For further information, text and graphics by email or to discuss feature article opportunities:
Robert Huntley, Director
Publitek Limited,
Tel: +44 1225 470000,
Email: robert.huntley@publitek.com,
About Ampleon:
Created in 2015, Ampleon is shaped by 50 years of RF power leadership and is set to exploit the full potential of data and energy transfer in RF. Ampleon has more than 1,350 employees worldwide, dedicated to creating optimal value for customers. Its innovative, yet consistent portfolio offers products and solutions for a wide range of applications, such as mobile broadband infrastructure, radio & TV broadcasting, CO2 lasers & plasma, MRI, particle accelerators, radar & air-traffic control, non-cellular communications, RF cooking & defrosting, RF heating and plasma lighting. For details on the leading global partner in RF Power, visit www.ampleon.com