Company News
Reference: APN049
Date: August 23, 2018
Booth #251, IFEMA Feria de Madrid, 23-28 September 2018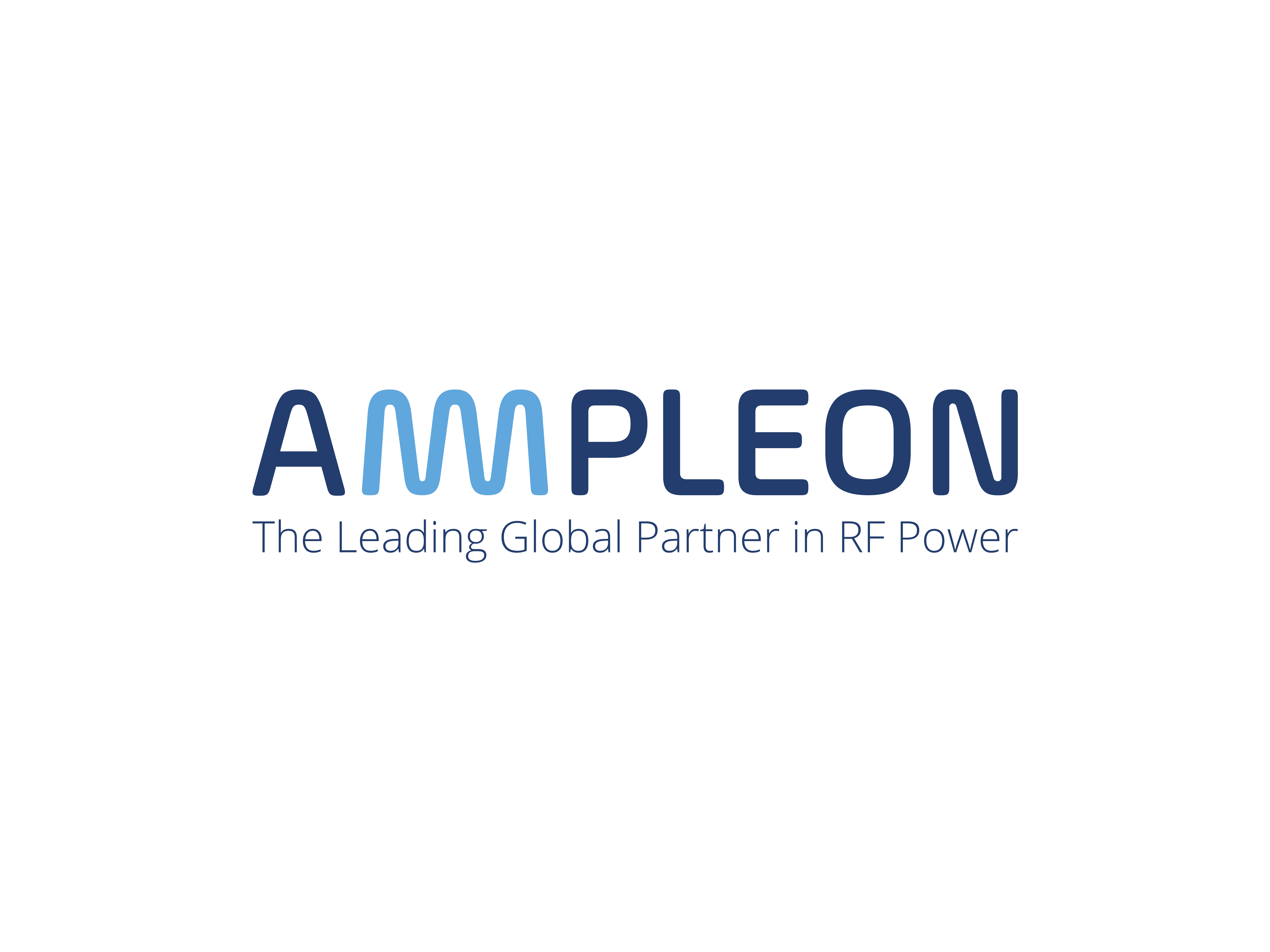 Nijmegen, The Netherlands – 22 August 2018, Ampleon today announced it will participate in the exhibition at European Microwave Week (EuMW) 2018 and present papers at various technical sessions. The company will support the popular Student School during the event by providing a platform to share innovation in the field of high-power semiconductors using Ampleon devices. It will also sponsor the student design competition under the supervision of Ampleon's most senior professionals.
Visitors to the Ampleon booth #251 will have access to the latest range of leading RF power products, as well as technical expertise in high-power RF design, demonstrating highlights from its broad product portfolio:
Solutions for mobile broadband networks
Latest generation broadcast products
Extensive portfolio of radar products based on the latest generation LDMOS for all radar bands including C-band
Extremely rugged high-power transistors for industrial, medical and scientific applications
Leading LDMOS transistors and easy-to-use power modules for RF energy
Innovative RF energy applications based on Ampleon solutions
In synergy with this demonstration of advanced technology, Ampleon will present in three technical sessions during the show:
Steven Theeuwen, Device Physicist at Ampleon, will present the paper "LDMOS technology for power amplifiers up to 12 GHz". This is tentatively scheduled for presentation in session EuMIC10 (Si-based high-frequency and power devices and novel microwave technologies) to be held on Monday, 24 September, starting at 16:10 in room N101 + N102.
Ammar Issaoun (Principal RF Design Engineer) will discuss "Stability analysis and loop oscillation of multi-finger GaN FET cells for high power amplifiers" in session EuMC/EuMIC04-10 in the exhibition hall on Tuesday, September 25, between 13:30 and 15:30.
Sergio Pires, Advanced Concepts and Systems Group Leader will chair the EuMC20: "Solid state high power amplifier" on Wednesday, 26 September from 8:30-10:10 in room N106.
EuMW will host the European Microwave Student School featuring this year's topic of "Microwave circuits in planar technologies." Ampleon's Dr Osman Ceylan, Innovation Engineer, will host a session on power amplifier design on Monday 24 September at 17:00 in room N107. In support of the initiative, Ampleon will provide a platform for students to share ideas by sponsoring the "Video bandwidth enhancement for high power amplifiers" element of the student design competition. More information on this can be found at: https://www.ampleon.com/design-competition.html.
+++Ends
For further information and reader enquiries:
Susanne Schorn, Corporate Communications
Ampleon Netherlands B.V.,
Halfgeleiderweg 8, 6534 AV Nijmegen, The Netherlands
Tel: +31 6 83 63 10 59,
Email: Susanne.Schorn@ampleon.com,
For further information, text and graphics by email or to discuss feature article opportunities:
Robert Huntley, Director
Publitek Limited,
Tel: +44 1225 470000,
Email: robert.huntley@publitek.com,
About Ampleon:
Created in 2015, Ampleon is shaped by 50 years of RF power leadership and is set to exploit the full potential of data and energy transfer in RF. Ampleon has more than 1,350 employees worldwide, dedicated to creating optimal value for customers. Its innovative, yet consistent portfolio offers products and solutions for a wide range of applications, such as mobile broadband infrastructure, radio & TV broadcasting, CO2 lasers & plasma, MRI, particle accelerators, radar & air-traffic control, non-cellular communications, RF cooking & defrosting, RF heating and plasma lighting. For details on the leading global partner in RF Power, visit www.ampleon.com