Company News
Reference: APN081
Date: July 31, 2020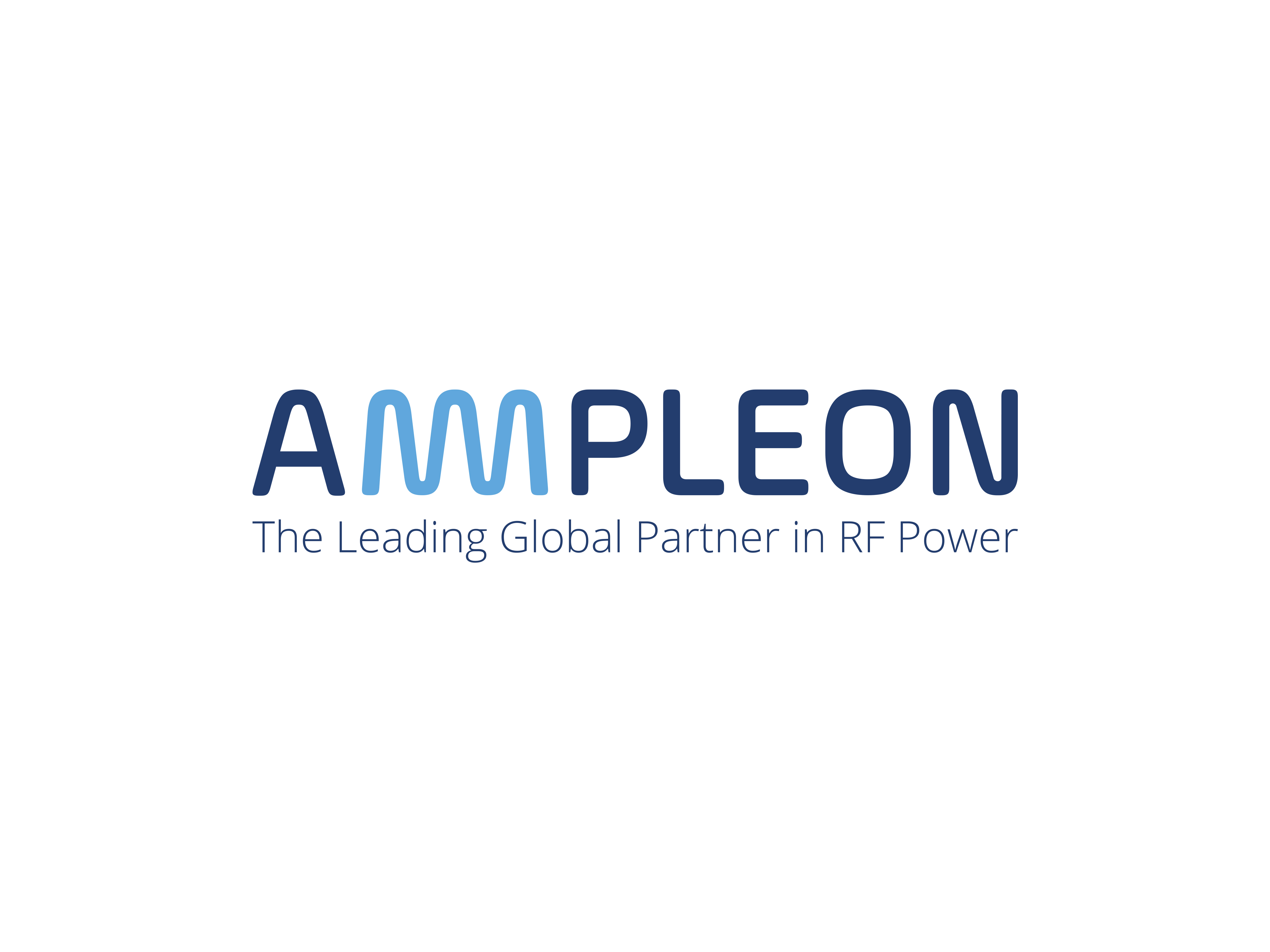 Nijmegen, The Netherlands, July 31, 2020 - Ampleon today announced their participation at the virtual International Microwave Symposium (IMS) that will be live-streaming from August 4th to August 6th, 2020. Comprising a virtual exhibition and a comprehensive series of technical presentations, industry workshops, and panel sessions, delegates can register at https://ims-ieee.org/.
Ampleon will present a pre-recorded technical presentation "2.6GHz compact 40W fully integrated 3-way Doherty for 5G applications" lead by Marc Vigneau (IMS microapps reference TUMA6). This showcase will be available from 08:00 PDT on Tuesday, 4 August through till 30 September 2020. To access the showcase via the IMS microapp presentation platform, please go to https://ims-ieee.org/exhibition/microapps/microapps-schedule.
Ampleon invites delegates to arrange virtual booth meetings, during which technical staff will be on-hand to answer product and technical questions, and give an update to customers on the company's ongoing product strategy.
Products highlighted at the virtual booth include a new range of UHF-TV, VHF and FM broadcast demo boards, a recently introduced range of 50 V GaN RF transistors for high power CW operation, and a new line-up of 65 V extremely rugged drivers using Ampleon's advanced rugged transistor platform.
Moreover, additional information will be accessible to attendees looking to discuss Ampleon's popular sub-6 GHz BLP9H0610-60PG MMIC PA driver and BLP9H10S-850AVT final stage PA, and the Open-RAN N78 band-proven 5-Watt LDMOS Doherty PA transistor, the BLM10D3438-35AB.
Ampleon technical staff are also be available to give insight into their 5G mMIMO product strategy that will see a number of new sub-6 GHz products launched during 2021. These include families of a high performance GaN-based PAs, a cost effective DPD-friendly LDMOS PAs, and a highly integrated mMIMO PA modules.
To speak to one of Ampleon's technical staff or to access Ampleon's virtual booth at the IMS conference and exhibition, please visit (Live with attendee login from 4 August, 9:00am, PDT): https://tinyurl.com/y5e54785
+++Ends
For further information and reader inquiries:
Natascha Jellema, Project Manager Corporate Communications,
Ampleon Netherlands B.V.,
Halfgeleiderweg 8, 6534 AV Nijmegen, The Netherlands,
Tel: +31 6 208 14 771,
Email: natascha.jellema@ampleon.com,
www.ampleon.com
About Ampleon:
Created in 2015, Ampleon is shaped by 50 years of RF power leadership and is set to exploit the full potential of data and energy transfer in RF. Ampleon has more than 1,650 employees worldwide, dedicated to creating optimal value for customers. Its innovative, yet consistent portfolio offers products and solutions for a wide range of applications, such as mobile broadband infrastructure, radio & TV broadcasting, CO2 lasers & plasma, MRI, particle accelerators, radar & air-traffic control, non-cellular communications, RF cooking & defrosting, RF heating and plasma lighting. For details on the leading global partner in RF Power, visit www.ampleon.com